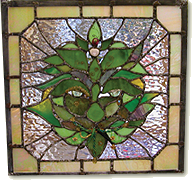 Messages from Mother Earth
Call for Entries:
Visual Artists, Poets and Writers
All ages are invited to become part of the Green Man Festival, for a two month long exhibit at the New Deal Cafe during May and June of this year. The reception will be Sunday June 2 from 3 pm to 5 pm.
We are One: The Green Man and Gaia
Instructions for submitting art and get involved!
Join us for the 16th Annual Greenbelt Green Man Festival This year we celebrate our Earth.
Bring us your renderings, watercolors, paintings, sketches, poems, and field notes that show your connection to "We are One". Let your art be part of the message of the Green Man.
Join us, rain or shine, for two days of music, vendors, crafts, environmental awareness, food, and fun in beautiful downtown!
Who is Gaia?
Like the archetype of the Green Man, there is an equally compelling archetype of a Green Woman that flows throughout myth in many cultures. Sometimes soulmates or even best friends, they both have captured unique places in our history of storytelling. So, it is through this year's festival that we acknowledge this bond between Green Man and the Green Woman. Known to many as Gaia (or Gaea), the Earth Mother, this feminine deity has been worshipped since the Stone Age. Among her appearances down through history, her name, Ge, has even been associated with Earth Science, as in Geology and Geography. A planetary goddess, she has been recognized by young and old alike for eons--even in poetry from the Greeks--who wrote in a hymn to Gaia, the Earth Mother: "Of Earth I sing, eldest of all and Mother of the Gods."
Further tracing her planetary origins in mythology, we _and Gaia giving birth to the plants, animals, Titans, Gods, Goddesses, and finally humans--to become the Mother of All. Bound together on a planet that teems with abundant life--from majestic mountains, towering trees, songful birds and powerful animals, we are united--as if we are all one living organism seeking life-affirming conditions. It was Joseph Campbell, the world's leading mythologist, who observed that being able to view Earth as radiant and singular, suspended in a cosmic sea (made possible by astronauts reaching the moon with camera in hand), we might begin to acknowledge our place in time and space. All beings born of this same Mother, this awesome realization presses us to seek a better understanding of our place in a rapidly changing world.
Today, as we witness more and more climatic change, it is important to remember that since humans are implicated with such unprecedented global extremes, humans also have the power to rebalance the scales— from chaos into less extreme weather patterns. Gaia, like the Green Man, can also inspire people to become the change that's needed.
---
The Green Man Festival became a project of CHEARS in 2008. CHEARS, the Chesapeake Education, Arts and Research Society, is a non-profit organization dedicated to the health of all who share the Chesapeake watershed environment. For more information go to the CHEARS website.